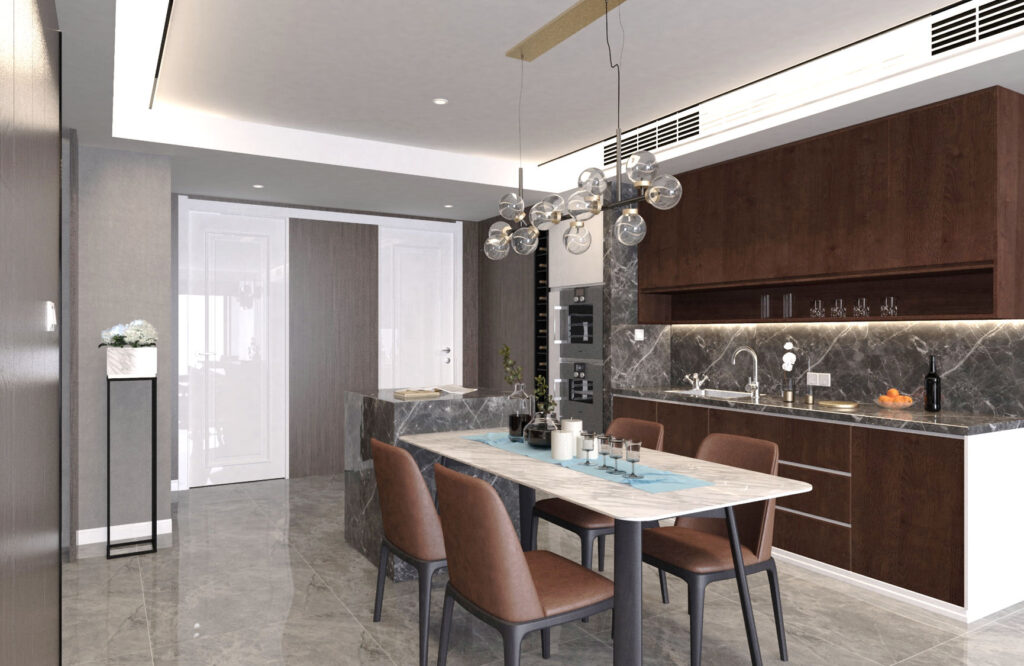 Are you wondering how you can maintain the beauty of your house's heart? Or, how can you upgrade and maintain the appeal of your kitchen? Then, what can be better than using kitchen laminates to elevate the appeal and feel of your cooking space?
As you may know, cooking within an enclosed area has its own downsides. When you cook, you may splatter the tadka, the haldi, and other spices on the walls, and there are chances that you mar the beauty of your kitchen. Plus, there is no way an Indian kitchen can do without oils and spices.
However, you might wonder how exactly you can maintain the beauty of your kitchen laminates. Let's discuss some ways to do it effectively.
Tips to Maintain The Beautiful Appeal of Your Laminates in Your Kitchen
Go For a Low-Reflection Laminate Surface:
When you know that you are going to use your kitchen actively, you must make sure you choose the right kind of laminate for your cooking space. The best kind of laminates for Indian kitchens is anti-fingerprint laminates.
Anti-fingerprint laminates have a low reflection surface that allows you to notice any mark of grease or smudges on them. In addition to that, these laminates are not only resistant to fingerprints, but they are also resistant to scratches, heat, and dirt. So, anti-fingerprint laminates are perfect as kitchen laminates that you can use to enhance the look of your cooking space.
Clean The Laminates Regularly:
Kitchen laminates are the easiest to clean and perfect to have a beautiful look for a long period. They need low maintenance and can look the same for years if only you wipe them off once a week.
For stubborn stains on kitchen laminates, you can use diluted vinegar. Also, you should use knives or abrasive scrub pads to prevent getting scratches on your laminate surfaces.
Removal of Different Types of Stains:
If you are confused about how you can get rid of different types of stains to maintain the beauty of the laminates in your kitchen, then you should follow the underlying tips.
Water stains: It can be hard to remove hard water stains from kitchen laminates. To clean them, it is best to use distilled water. Otherwise, use a mixture of olive oil and vinegar in a ratio of 1:1 for wooden cabinets in your kitchen. Use a cloth to wipe off the stain using the mixture.
Fingerprints: You can use a mixture of vinegar and water in a ratio of 1:1 to remove fingerprints on laminates. Use a soft cloth to apply the solution to the stain.
Food stains: The best way of removing food stains is to remove them immediately after they occur. You can use a damp cloth to remove them. For stubborn food stains, you can apply a paste of baking soda and water to the stains. With a soft cloth, you can apply the solution and remove the stain.
Grease stains: You can use diluted vinegar to remove stains. Apply the solution for stubborn stains a few times as per the need.
Make Sure to Use a Scratch-Free Plane:
Since it is pretty common to get scratches on the kitchen counter, it is better to select a scratch-free plane laminate for your beautiful kitchen. So, you can totally think of getting matte-finished laminates offered by Royale Touche. These laminates reflect low light and are highly resistant to scratches. Plus, stains and dust are not really visible on the matte surface of the laminates.
Maintain Hygiene:
Just cooking healthy meals is not the only way to keep yourself healthy. You need to also maintain hygiene within your cooking space. For that, Royale Touche also offers laminates with anti-bacterial and antimicrobial properties. With these properties, you can not only maintain hygiene within your cooking area but also the beauty of the space for a longer period.
The Final Thoughts
Hopefully, now you know some amazing ways to take care of beautiful kitchen laminates and maintain their aesthetic appeal for a longer period. Knowing how easy it is to take care of kitchen laminates, you can totally think of installing them in your kitchen and beautifying the entire cooking space in your house.
To get the best laminates for your kitchen, reach out to the best laminate brand in India – Royale Touche today!