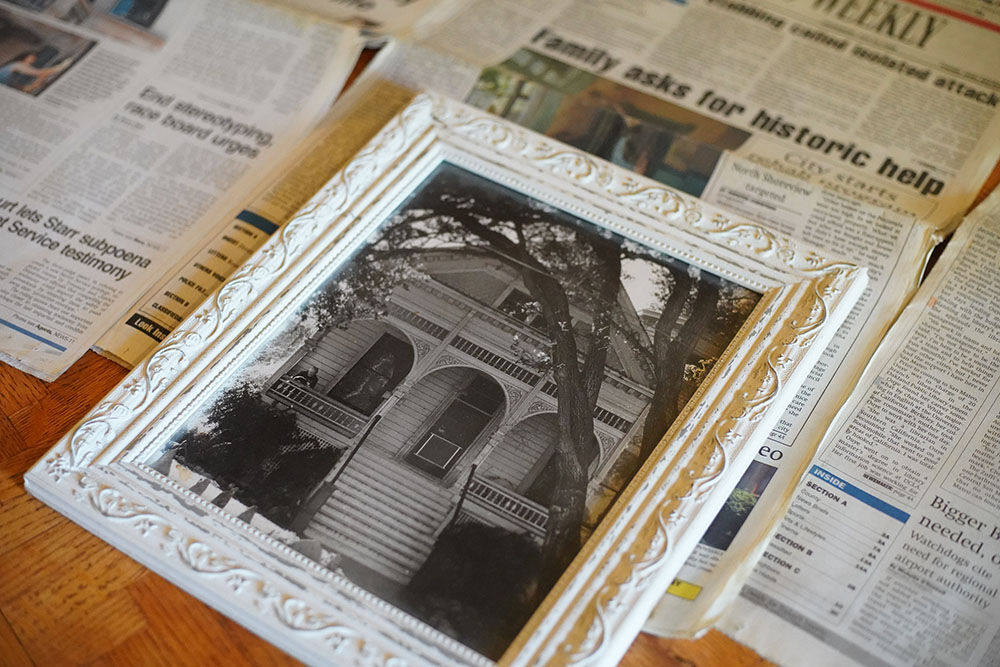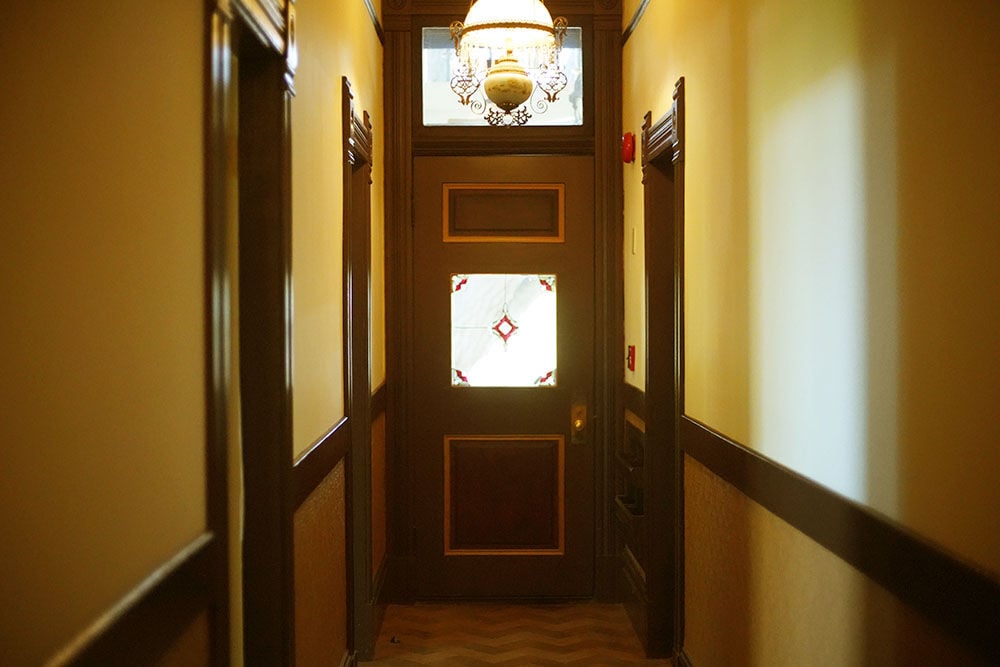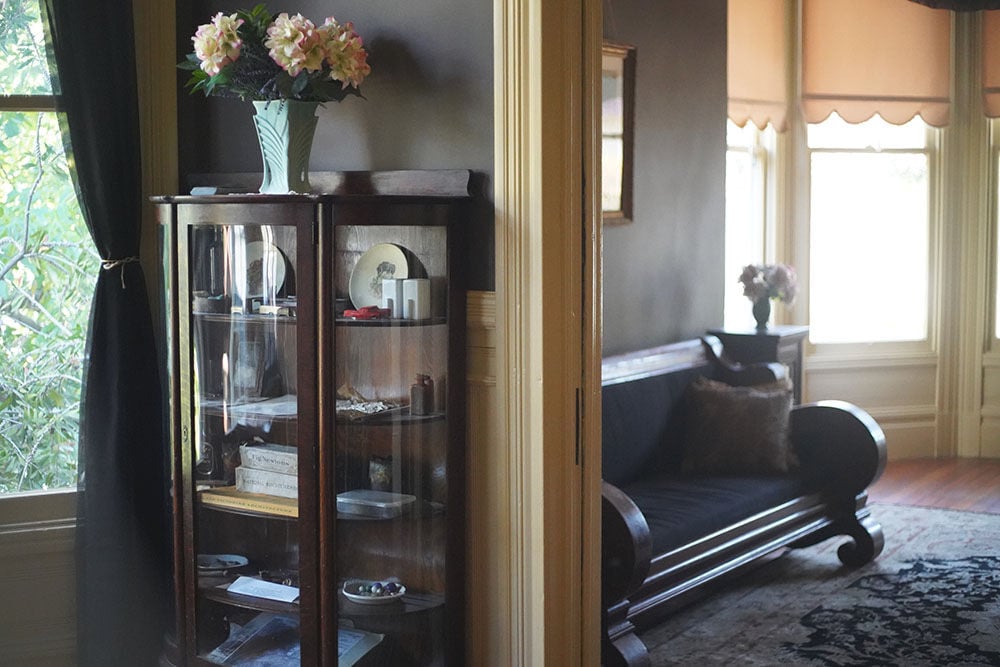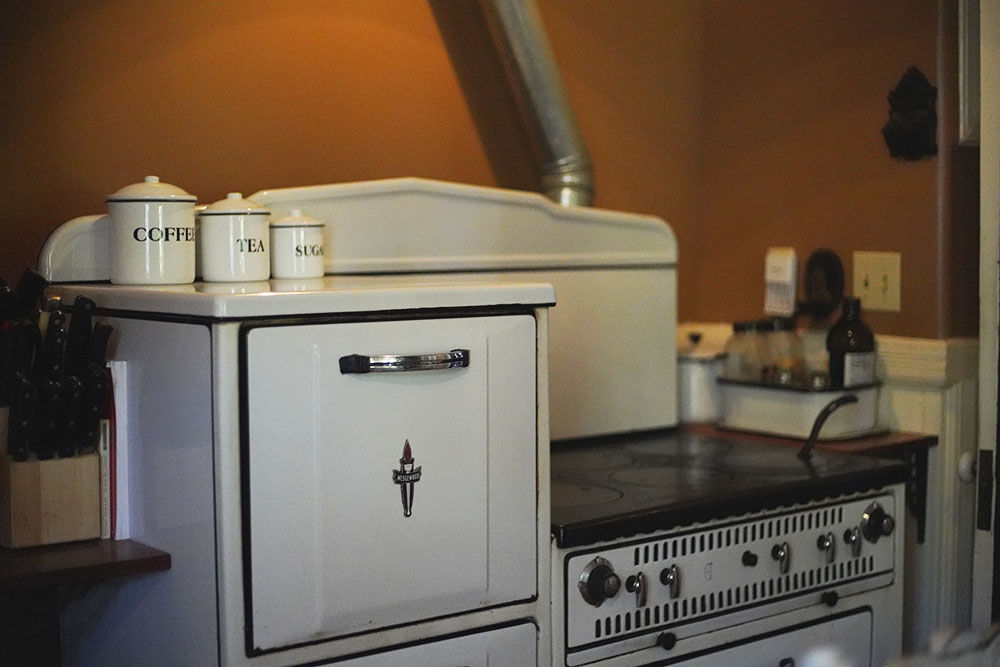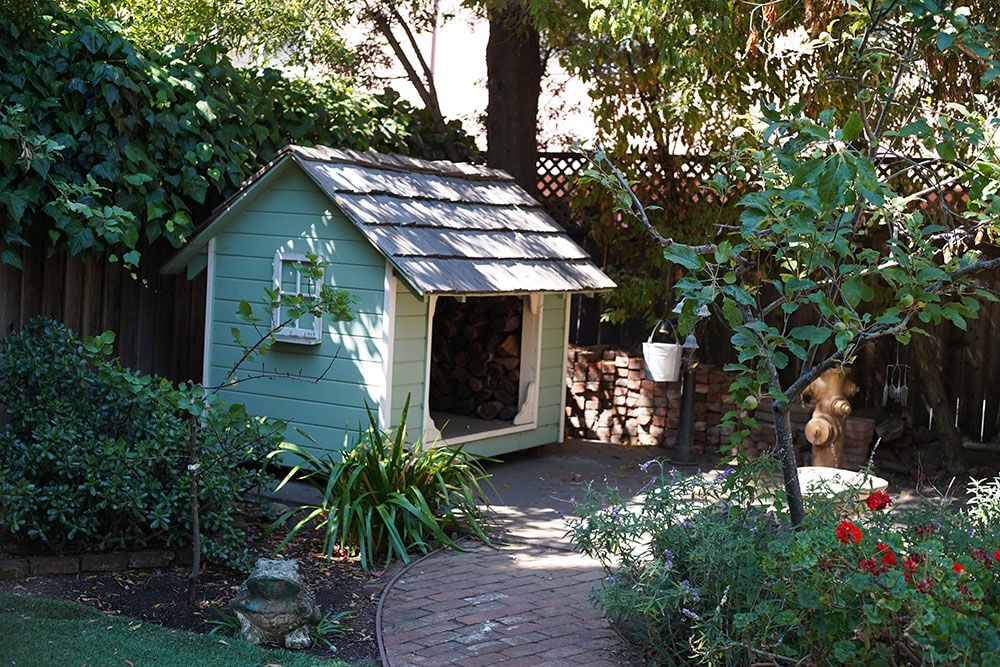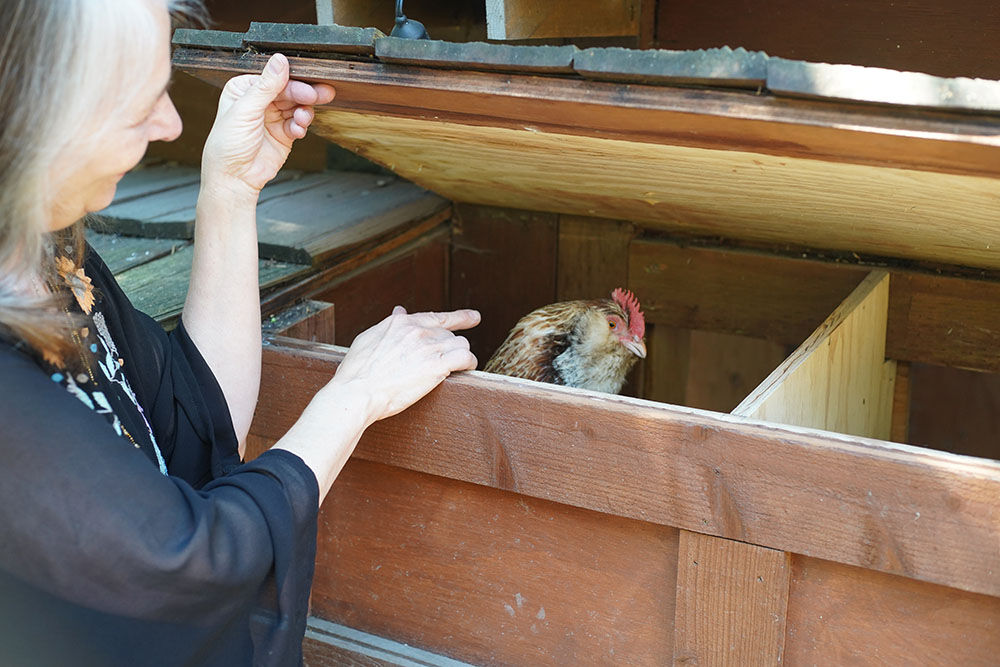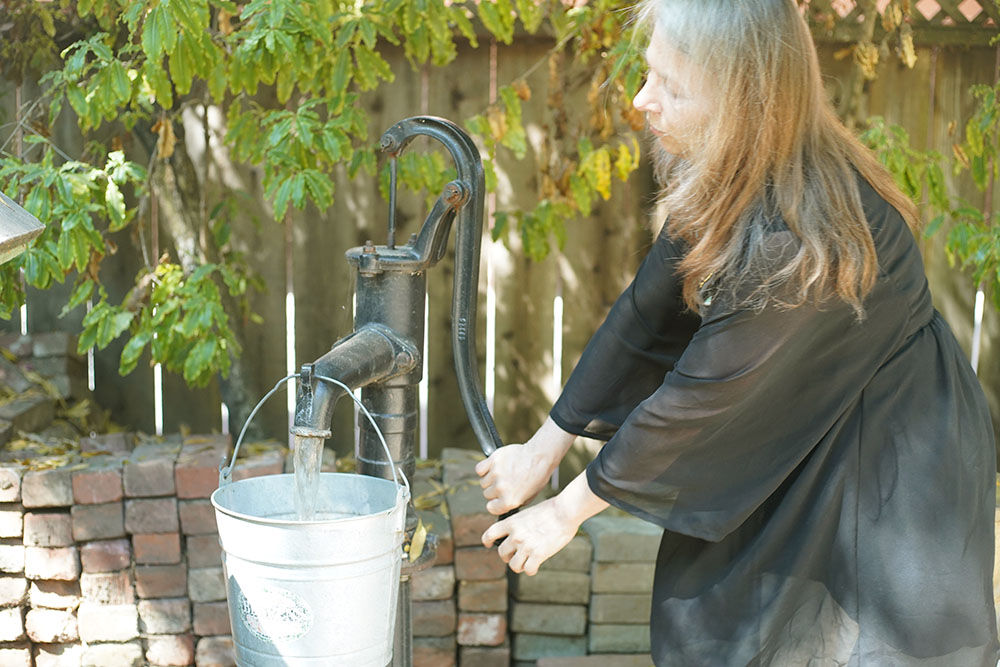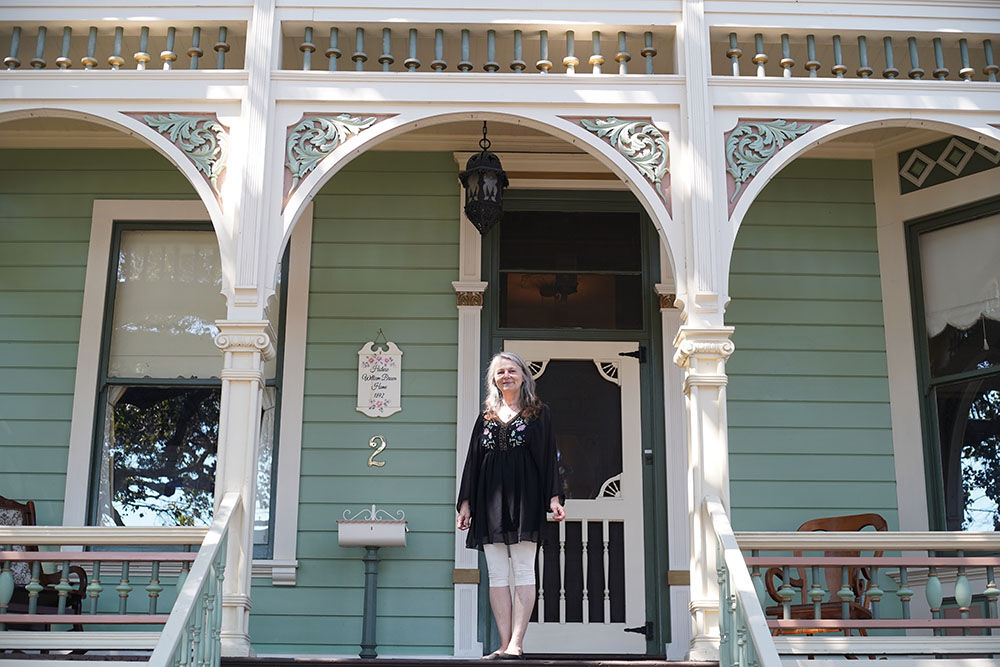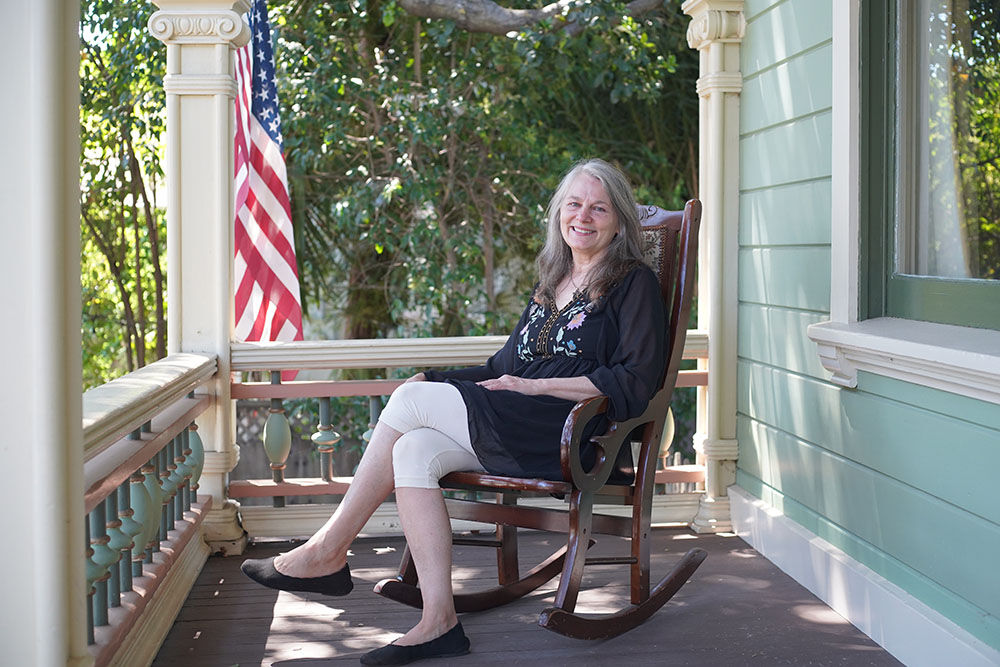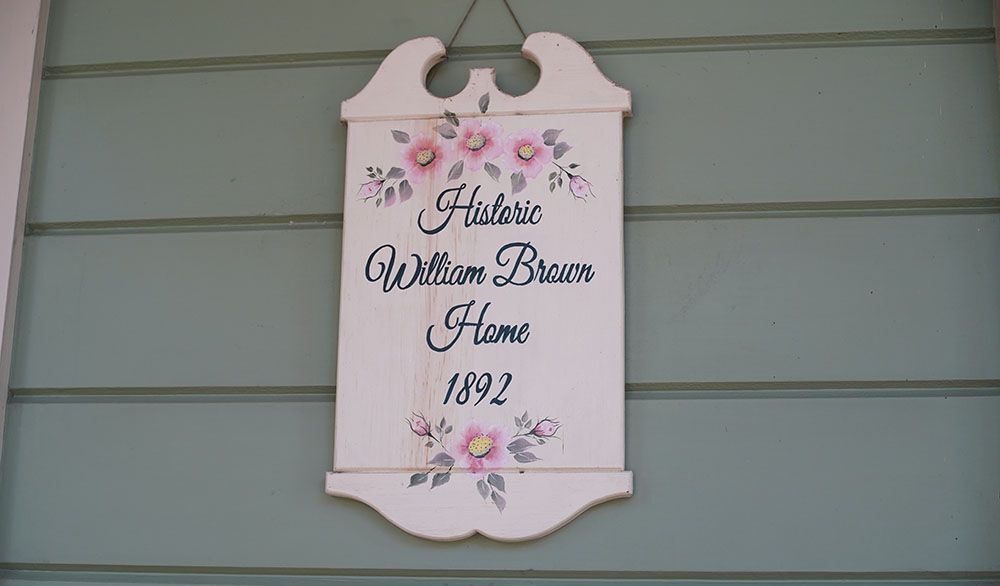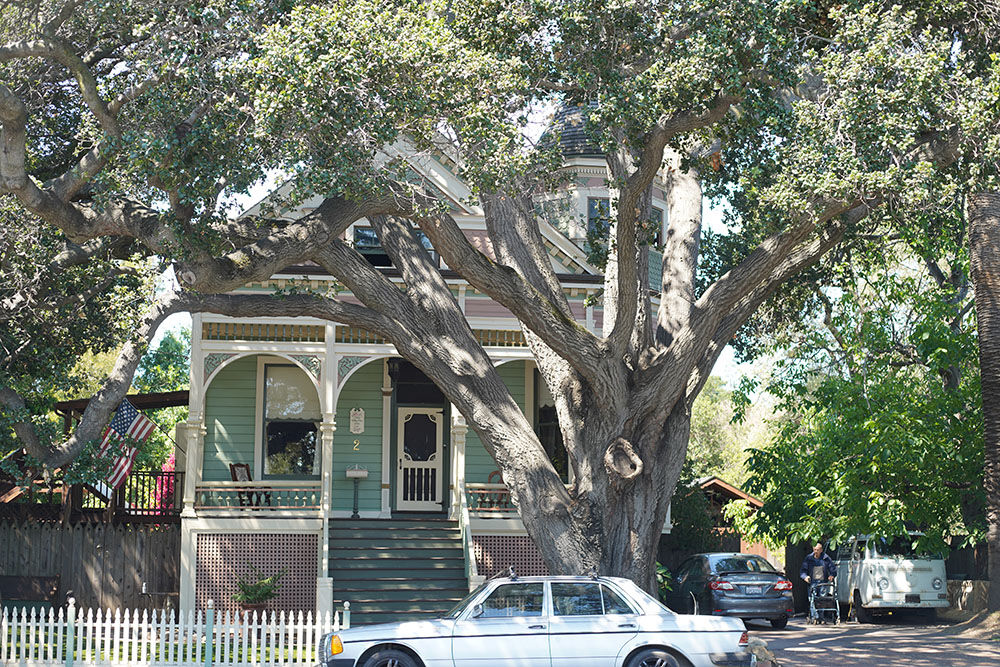 The historic William and Rosalie Brown house on South Delaware Street in San Mateo, known for its unique Victorian architecture and a previous reputation for being haunted, will soon be up for sale.
The property at 2 S. Delaware St. showcases a Queen Anne Victorian-style and is one of the oldest structures in San Mateo since construction in 1892. The home was built for William Brown, San Mateo's fourth mayor and former county supervisor, and his wife Rosalie Brown, who took over for him as a supervisor when he died.
Cheryl Zuffi and her then partner bought the house in June of 1998. She hopes the new owner will love the house's unique history and over two decades of renovations to the home.
"I pray someone is going to buy it who is going to love it like we did. It's been great, and it's going to be really hard to leave," Zuffi said.
Before moving in, she and her family lived a block away and were fascinated by its aura and architecture when driving by. After buying the house, Zuffi and her family restored various aspects, including a new paint job, electrical, plumbing and roof repairs. The renovation process took about five months before they felt it was livable, and her family did not live there at that time because it was not safe for her children. It then took another two years to finish most renovations.
"It was a huge undertaking and a big financial expenditure for us, but we just loved it so much that we just really wanted to bring it back to its original glory," Zuffi said.
Other renovations included taking care of broken glass windows, vines throughout, rodents and messes on the property left over the years.
"It was dead. The house was just really sitting dead," Zuffi said.
Although considered a historic structure, Zuffi said the Brown House is not part of the Mills Act Program, which occurs when cities and owners of qualified historic properties participate in its maintenance in return for property tax relief, according to the California Office of Historic Preservation.
While making improvements, Zuffi has kept most of the original house intact that did not require renovation. A turret, attic and downstairs area remain. Other bits of history remain, including a portrait of William Brown and his initials he left in places around the house. A collection of artifacts found in the house are on display, including old letters, old animals bones and other interesting household items.
"Hopefully, someone who gets this house will really be a lover of the history of it," Zuffi said.
She now runs a day care out of the house. Renovations since 2008 have focused on making downstairs rooms more usable for the business.
"I turned it into a real functional space and used that for day care and family stays and guests," Zuffi said.
She is selling the house to retire and move to a smaller town for a cheaper home. She wants to find a small town a few hours from the Bay Area with the space to have more animals and quiet.
"This [house] is my first dream, and that will be my second dream, is to move to a small town," Zuffi said.
She touted the residence as perfect for walking and biking and within walking distance to the grocery store. The location has a bigger than average lot that includes a backyard with various trees, gardens and space for plants and flowers. Zuffi also keeps a greenhouse and chickens in the backyard.
"When I sit back there, I don't even feel like I am close to a town, especially a big city town like San Mateo," Zuffi said.
Its previous rundown nature and architecture led to a reputation as a haunted house throughout the decades. She got lots of comments about its creepiness when she first bought the house and noted the downstairs could get dark before renovations added more light and space.
"I don't think anybody refers to it as it now, but they know it used to be. Anybody who is old enough to remember it back then remembers that it was that way," Zuffi said.
Zuffi's fondness of the house gives her the energy and enthusiasm to be its steward, calling it a labor of love throughout the decades.
"There's not much more of an ideal place that I can think of living. It's got it all. It's got the beauty, and it's got the history," Zuffi said.
Kevin Phillips, the real estate broker for the house, said it would list at $2,595,000 when it reaches the market after July 4. The house is 3,000 square feet with another 1,500 square feet of attic and has five bedrooms and three bathrooms, Zuffi said. While Phillips expects a fair amount of interest given its good condition, he thought a specific buyer would be interested in its history and heritage.
"A house like this doesn't come on the market very often," Phillips said.
(650) 344-5200 ext. 102